Don't Choke On The Damn Baby
I'm slowly and laboriously hoisting myself up from the bottomless depths of the Big Ick today. This morning my designated driver and I managed a leisurely stroll over to the neighborhood grocery store where I purchased a jar of glutamine powder to help combat the evil neuropathy.

And damned if they weren't playing Mardi Gras music! Mardi Gras season officially opened on January 6th here, and they already had a big table full of fresh baked king cakes at the entrance to the store. This cheered me immeasurably, as I love Mardi Gras with the unabated fervor of a convert (even though I always get the damn baby).

Mardi Gras: One more great reason to live. Onward!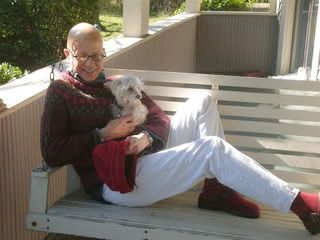 Ah, the seldom sung pleasure of wind on the scalp