Trespassing In Eden
Eating is no longer the simple pleasure it once was. Trying to keep myself well nourished has become a major ordeal.

Since I started chemotherapy, I'm repulsed by most of the foods I used to enjoy. Don't even say the word omelet to me or I'll barf all over your shoes. Also, I'm staying away from restaurant food now on account of the germ factor. (If you've ever worked in a restaurant you'll understand why.) But worst of all, I'm forbidden to eat fresh fruit. In fact, I'm not supposed to eat any fresh uncooked fruits or vegetables at all. Those bacterial outbreaks on lettuce or spinach or whatever that have made headlines recently would stand a pretty good chance of killing me in my raw-gutted, immunocompromised state.

And yet Sweet Baby Jesus, I would happily kill for a fresh, crisp salad right about now.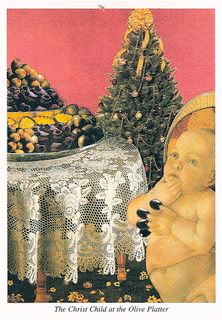 So anyway, I have confession. Today I am going to treat myself to a beautiful piece of forbidden fruit. I've bought myself one delicious sweet fresh ripe juicy locally grown seedless satsuma. The peel will come off easily, without contaminating the edible bits inside. It's been ten days since my Neulasta shot, so my neutrophil count should be fairly respectable. My gut ulcers are as healed as they're going to get during chemo. And man would it ever suck to come this far and drop dead from scurvy. So: I'm going to eat it.

You know, when I was small my mother used to tell me stories about how as a child she was always delighted to find apples and oranges in her Christmas stocking. I remember thinking that fruit was just about the lamest gift ever, and how pissed I would be if Santa ever left me produce instead of F.A.O. Schwartz.

So what can I say. I was a stupid jaded kid. Thank Dog, cancer has made me a fruitier person. Today, I gratefully risk my life for one single piece. L'chaim!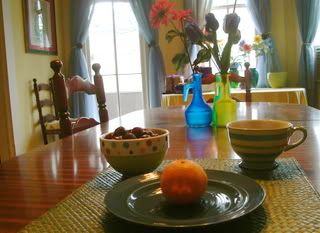 All I want for Christmas