Twelve Below Witches Tit
When I got up this morning the thermometer in my office read 33 degrees. I could see my breath! I went back to bed.

I'm finally up and dressed now, bundled and layered and wrapped like I'm about to go camping 90 miles north of Fargo. But it's still only 51 degrees in my office, much too cold to type.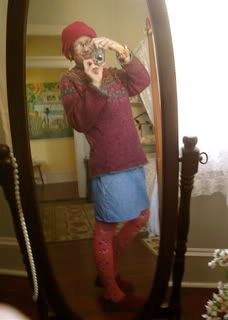 It's warmer in my bedroom, which has a floor furnace. If I close the doors in there it might soar all the way up to 60. Maybe I can knit. Maybe in there my hands will be warm enough that I can knit myself a full-body cozy.

Except I've totally lost interest in knitting. It was never all that big an interest in the first place, but now thanks to chemo brain leaving me the boredom threshold of a pissant, and neuropathy numbing my fingertips, I'd rather watch Barney reruns naked on the tundra than knit another damn scarf in the nice toasty warm bedroom.




If only my computer were...but wait! Is that the doorbell? Yes! It's the nice mail carrier, the same one who sat on the porch with me last Saturday complaining about how hot it was. And look, she has a big box for me. From my son and his beautiful genius. It's...ohmygod, it's a laptop! How on earth did they know that this is exactly what I needed?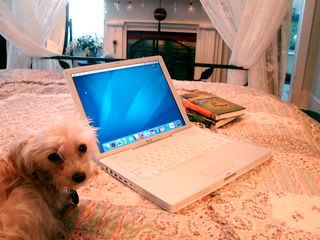 Thanks, guys! This thing rocks!