Stand Back, It's the Friday MuscleWatch!
Slowly buy surely my strength is starting to return. Maybe you can't see it so much, but I sure can feel it. Even two months ago, little ordinary daily tasks like lugging six loads of laundry over to the washateria would wear me out, strain my joints, hurt my back, leave me exhausted for the rest of the day. Now I'm all, Ughn! Outta my way, dickblisters, I got me some fuckin LAUNDRY to do!

And at the gym, it's extremely satisfying to watch my numbers climb, as I increase my loads pound by pound, day by day. It's true what they say about the phenomenon known as "muscle memory": lost muscles really do come back a lot faster the second time around.

What a relief it is to finally be rebuilding, my body AND my life.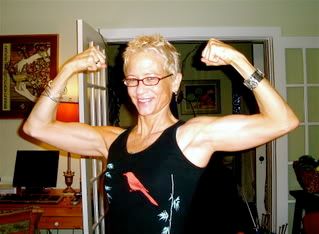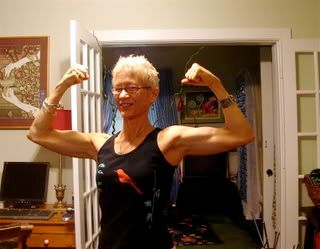 W00t!!