Happy Mardi Gras!
I walked downtown this morning for the annual Deep Inferno small town Mardi Gras parade.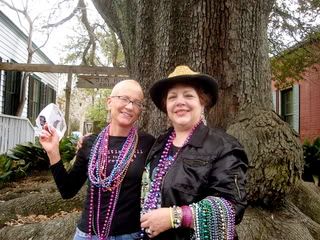 I met Miss Wanda under the Jim Bowie oak.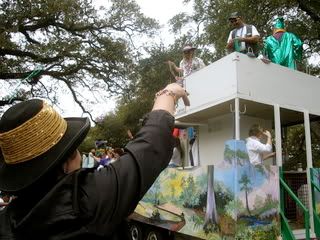 Never watch a parade with Miss Wanda, she hogs all the damn beads.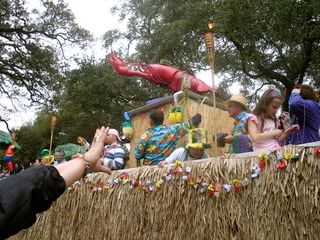 Miss Wanda shoves me out of the way for the crawfish float.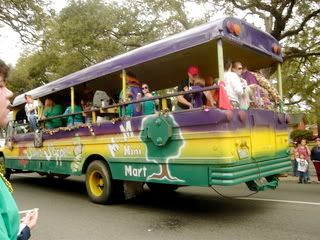 Float made out of an old school bus.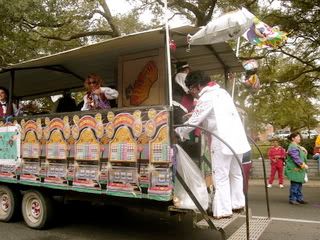 Elvis on the Lost Vegas Casino float.
Parade going by on Main Street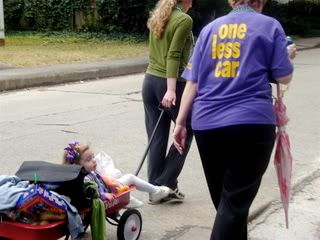 I walked home with some neighbors.
I want to go to the big courir parade and street dance out in Eunice this afternoon, but I'm so tired, my back is stiff and sore, and my feet ache from the neuropathy so I don't know if I'll make it. No matter how much I long to have my life back to normal, the truth is my energy level just hasn't bounced back yet. But maybe if I rest of even take a nap. We'll see.