The Day I Dyed For The Cure
Hey look! I "Dyed For The Cure" at the big annual cancer fundraising games today.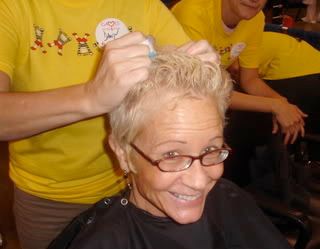 First they spiked me...



And then I went with bright purple! Looks great with my lovely official orange survivor t-shirt, which entitled me to a free lunch and a free massage. W00t!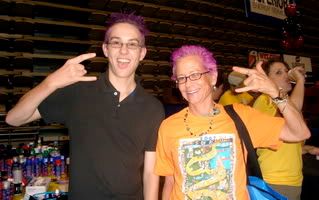 My friend Josh went purple too, in solidarity.



I ran into my old buddy Scott, one of the lung cancer guys I used to hang out with at the oncology clinic. He's the only one of that lung cancer group that's still alive, and in fact against HUGE odds, he's even in remission. Go Scott! He doesn't really have enough hair yet to dye.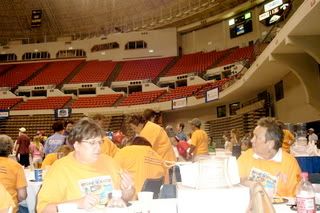 The free catered survivors' luncheon was very nice. We all looked très butch with our cool short hair styles.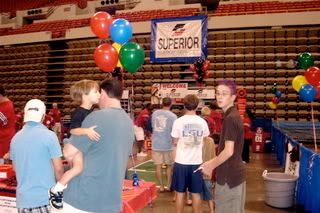 Josh bravely entered the football toss contest and came in second!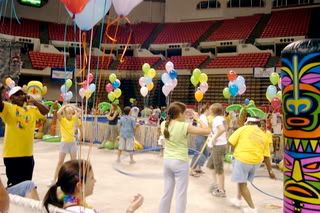 To hell with the damn cure, we're totally abstaining from that hula hoop contest.



It was a fun day but, um, but I forgot one minor detail: because of my surgery yesterday, I'm not supposed to shower for three days. So here I am stuck with these unfortunate neon periwinkle wilted spikes until Monday. Oh well!