Onward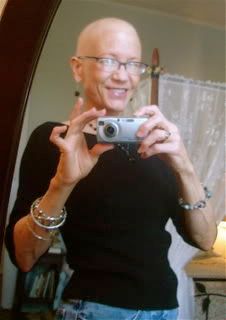 This is what a person who survived chemotherapy looks like.

So. Ok. What next? On February 1st I'll undergo a set of CT scans: neck, chest, abdomen, and pelvis. I'll get the results on February 6th. Until then, I'm in a state of suspended animation, not knowing what the next step in my treatment will be. Not knowing if I'm well or if the cancer is still growing.

If the scans look good, I'll move on to maintenance Rituxan which will last up to two years if all goes well. Rituxan is one of the new targeted wonder drugs that only kills CD-20 positive lymphoma cells without all the evil side effects. So I won't throw up or have gut drama, my hair can grow back, my muscles can rebuild, my puffy moon face will go back to normal. It's a type of ongoing chemotherapy that I can live with.

If the scans are questionable, we'll probably wait a few weeks then do a PET scan and possibly a biopsy, depending on where the residual tumors are. If the scans are clearly disastrous, then the next step will probably be radiation or a stem cell transplant, and I don't even want to think about that right now. It's a grim prospect, but at least it's another tool in the box.

Anyway, for the next ten days, rather than worrying myself sick with scanxiety, I'm just going to concentrate on healing. Resting, sleeping, eating well, slowly increasing my activity, maybe starting some light resistance training. I'm going to try to meditate or levitate or whatever it takes to stay calm and low-stress and living in the moment. That's all I can do.

My sincerest thanks to all of you, friends, family, and total strangers, who have been so kind and supportive throughout this horrendous ordeal. I couldn't have done it without you.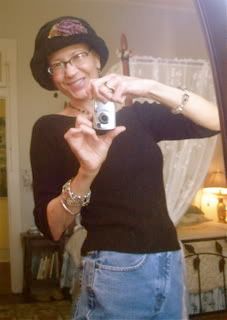 Still hanging in there!