Square Roots
Stand back! Here it comes again, the Monday Hair Report that's so damn predictable you can set your watch by it. Behold ye mine head, ye voyeurs, and marvel at mine progress: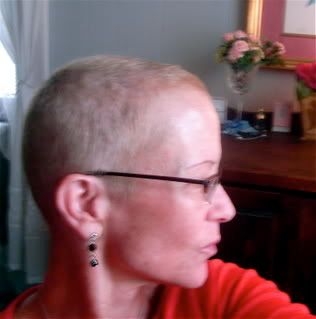 Last week.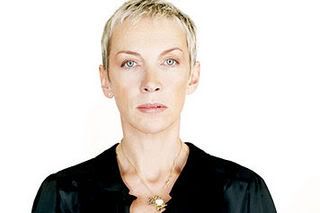 This week.



Ahaha, I almost had you there, didn't I. Ok, seriously, because I know you simply can't exhale until you've seen today's astounding hair status, here's the truth. It's actually almost looking pretty good:



Every week there's a little less shiny pink scalp visible through the thickening forest.



The cupie doll ridge reaches for the sky.



Still doesn't look like much from a distance.

But I'll tell you what. When I went out hatless this weekend, I ran into several acquaintances who didn't know I'd been sick, and they just assumed I had adopted this radical new look on purpose. I even got a couple of compliments about it that seemed sincere.

I figure two more weeks and Annie Lennox will be calling me up, demanding her hair back. Woot!