Cancer: The Cliffs Notes
Here's a condensed visual history of my wrestling match with Cancer: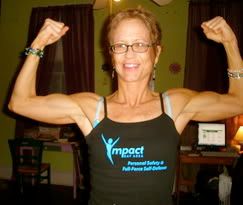 March 2006: strong as an ox. I was 115 pounds of rock solid muscle.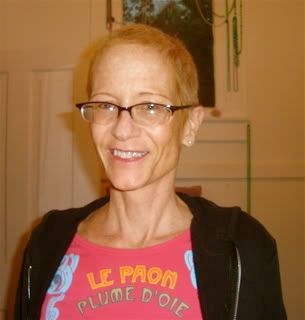 October 2006: weak as a kitten. This was me at my very sickest, when I had just started chemo but the cancer was still active so I was getting my ass whupped from two sides at once. I dropped down to a scary 94 pounds, mostly from muscle loss due to the catabolic drugs. Words can't begin to describe how utterly crappy I felt.




December 2006: hairy as a Xoloitzcuintli. The tumors had shrunk but now the chemo had me pinned to the floor.




March 2007: healthy as a horse! Two months after chemo ended. This is me today after spending an hour at the gym biking, slow jogging, and lifting some light weights. I weigh 110 pounds, but adipose tissue has replaced the lost muscle. I have a long way to go to rebuild my strength and stamina, but it's ok, I'm feeling happy as a lark.

Though if I don't knock it off with the damn animal similes, I may have to start seeing a veterinarian soon.