Signs of Life
Neck and neck along with my hair, the spring garden is slowly emerging. A few of the roses have tentatively started to bloom, but most are still covered with buds.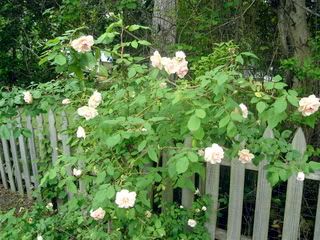 Climbing Noisette rose 'Desprez a Fleur Jaune'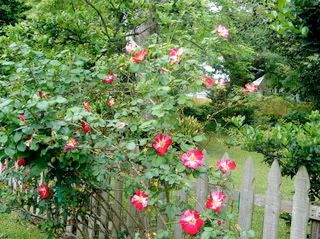 Climbing rose 'Fourth of July'



Front bed just starting to open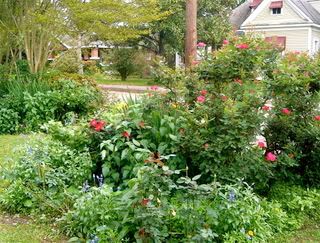 Front bed from the other side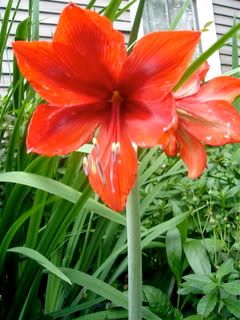 This Amaryllis opened today!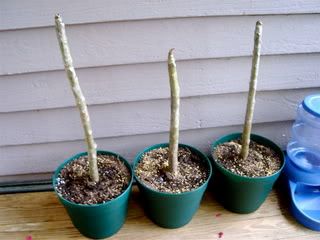 I potted my three new Plumeria cuttings.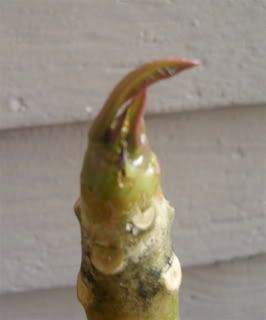 Tiny Plumeria leaves emerging at the tip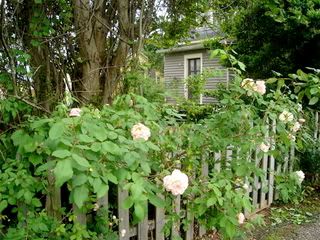 Happy rose running along the back fence.