Guess What Sprung!
I love this time of year. It'll be another month before the roses are in full bloom, but a few early birds are already poking their noses out, and everything's so green and full of life!

I'll never forget last August, when I thought I had advanced lung cancer and at most three months to live. One day a bulb catalog arrived in the mail, and I burst into tears, believing I would never live to see another spring with its tulips and hyacinths and daffodils. But: it's spring again, and here I am.

This is my last spring in this house though, and I'm spending as much time in the yard as I possibly can, enjoying every warm lovely sweet smelling second of it.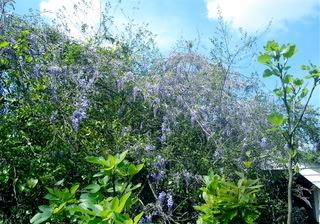 Wild Wisteria blooming in the trees.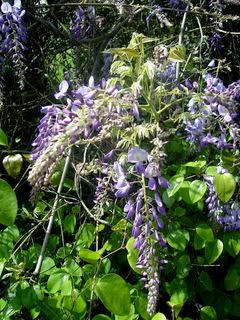 Wild Wisteria up close.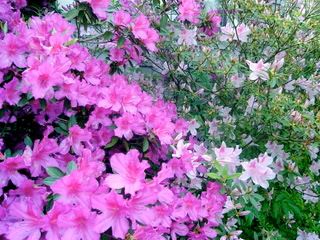 Azaleas gone nutzo.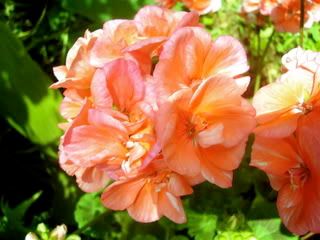 Peach Pelargonium in a blue pot.



Sweet demure tea rose 'Duchesse de Brabant'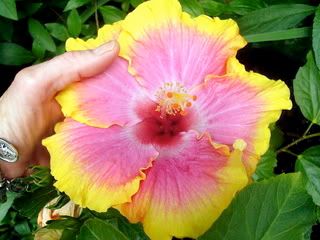 Drama queen Cajun Hibiscus steals the show from the sweet demure tea roses.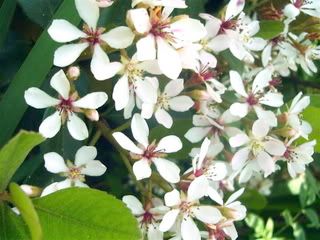 Delicate Rhaphiolepis indica, obviously in the same family as wild roses, blackberries, and apple trees.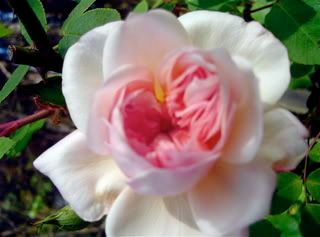 Noisette climbing rose 'Desprez a Fleur Jeaune'



A huge white 'Lady Banks' rose climbs into an old tree and arches gracefully over the driveway. My biggest fear is that some bozo with a tall honkin' SUV will buy the house and whack Lady Banks all the way down so she won't touch his precious gas guzzler.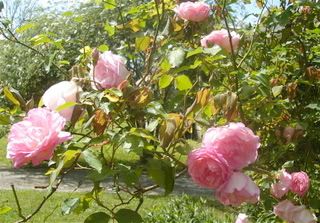 Tea rose 'Duchesse du Brabant' again.



The beds are filling in with Bluebonnets, red Pentas, and pink Diascia.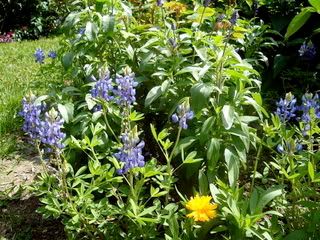 Bluebonnets with dwarf Coreopsis.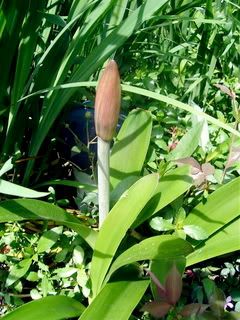 Phallic things are emerging in the front beds.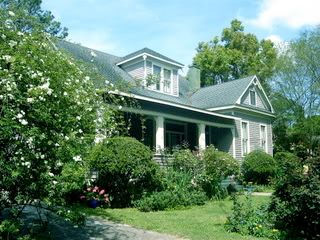 Purple house with white 'Lady Banks' in the foreground.

Can you tell how much I've loved this yard?