The Return of Goldilocks
Time again for the next installation of our gripping Monday Morning Hair Watch: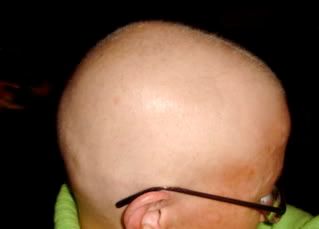 February 5th, 2007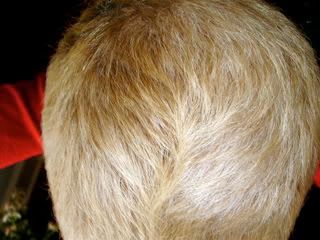 March 26th: Thick on top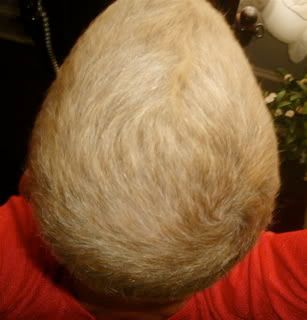 Thick around the swirl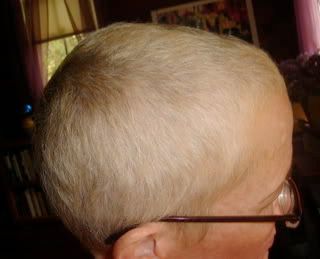 But still ridiculously thin and sparse and translucent around the edges...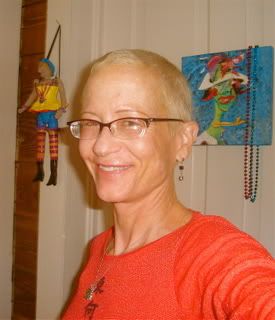 Rendering it pretty much invisible from more than 18 inches away. Hell.

In other exciting post-cancer news:

I have an appointment to have my hideous port removed on May 1st!

I also have a new prescription for Cymbalta (duloxetine HCL) which is supposed to help with the pain from the peripheral neuropathy. If this doesn't work, I may need to go see a neurologist as the pain seems to be getting progessively worse instead of better.

And I'm very sad and worried about my beloved brainhell, who is not doing well these days. Please send your best thoughts to him and his family.