Welcome To The Hood
I haven't even moved in yet, but already I've enjoyed strolling around my new neighborhood and hanging out with my very friendly new neighbors. These are some of the houses that surround my new shack. There are at least two bona fide mansions within spitting distance of my humble front porch! (We do love our porches down here.) I can see each of these lovely abodes out of at least one of my windows. I know the people in all but one of them, and at least two of them have swimming pools. Is this Deep Inferno's answer to Beverly Hills?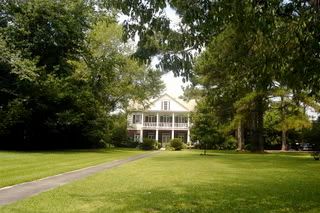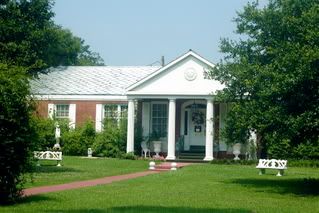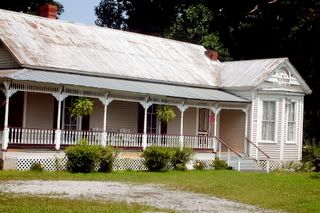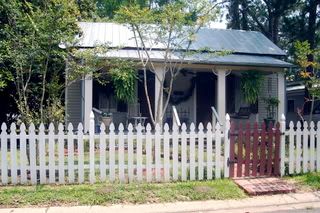 That cute little cottage with the picket fence is right next door to me, I can see it out my kitchen window. Huey lives there, another California transplant and zydeco dancer who moved here a few years after I did. We share a parking area and a landlord. See the chairs and tables on his front porch? Those used to be my porch furniture, until five days ago. I traded them to him for a compact refrigerator. Now I go over and have tea on his porch every morning. How enterprising was that?

I can also see the railroad tracks from every room in my house. Stay tuned for some serious freight train photography. When life gives you a lemon, I always say: turn it into a weird geeky obsessive hobby, and run like hell with it.