Superman Goes to the Zydeco
Every Friday afternoon we take a lawn chair and head down to the Deep Inferno farmers market. They have locally grown vegetables for sale of course, and various handmade crafts. There are Creole cooking classes, and a band plays, and people dance under the pavilion. Politicians up for election work the crowd, shaking hands and kissing babies and of course making a huge public display of fussing over big handsome dogs.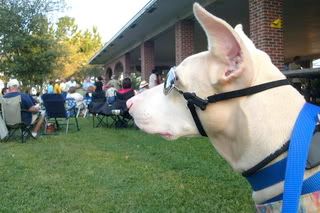 We arrive at the zydeco.



Right away, Brad Pitt gets a big kiss from the Queen of Deep Inferno.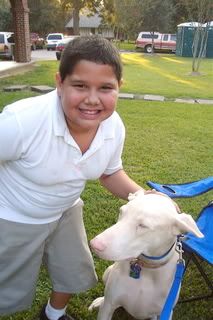 Soon the kids come over to say hello.



Everybody wants to pose in a picture with Superman.



He loves to be patted.



He's especially sweet and gentle with the shy kids.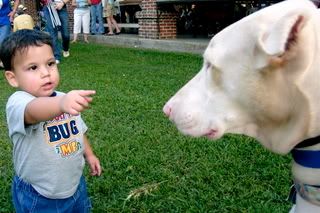 Uh-oh, this finger appears to be heading straight for a nostril!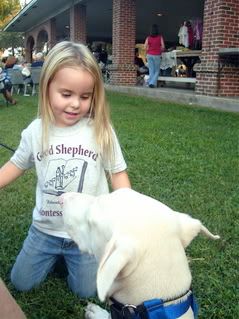 Superman loves girls.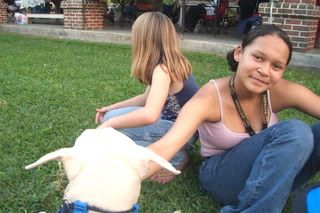 And girls love him!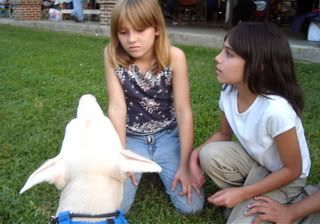 They vie jealously for his affection.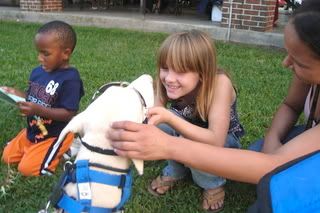 Everybody wants to kiss that freaky pink nose.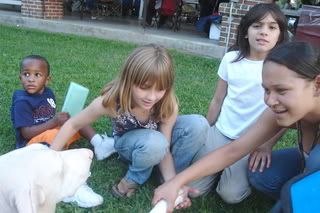 Don't tell anybody that my big ferocious guard dog is really a pussy cat.