The Honeymoon's Over
Yesterday the yard was a deranged riot of insane color. Crazy random flowers everywhere! Nothing matched! It looked like the Standard Brands paint truck had a head-on collision with the Jackson Perkins catalog in the heart of uptown Emerald City.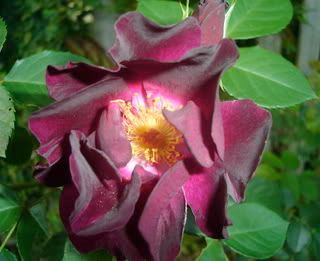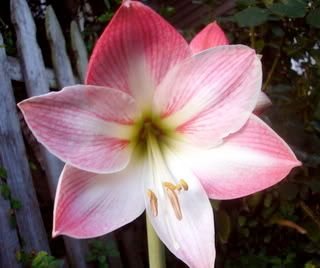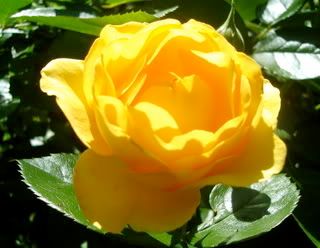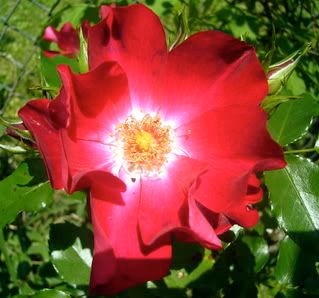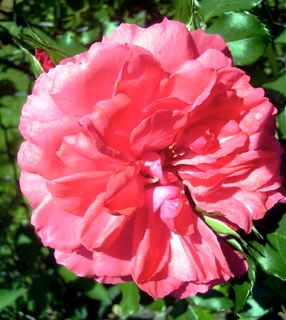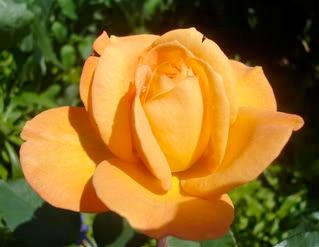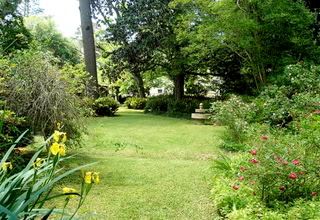 It's a good thing I took pictures, because last night my realtor came over to show the house to a family. While she and the mom were talking, the two little girls ran around the front yard playing "wedding party." And before the grownups realized what was happening, the junior bridelets had covered the entire front lawn with a festive blanket of rose petal confetti: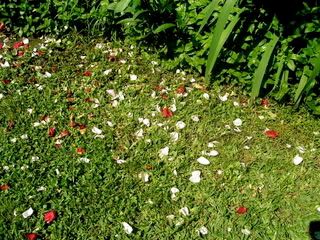 Shit. Oh well, they'll grow back. Maybe it's from spending eight months with my head stuck straight up mortality's asshole, or maybe it's the Cymbalta talking, but when the mortified realtor showed me what happened I just laughed. I seem to be all about the Noble Truth of Impermanence with a side of zen detachment these days. There's plenty more roses where those came from, and with any luck it won't even be my yard too much longer anyway. But it sure was pretty while it lasted.