No Hair Report This Week
I'm afraid this week's regular hair-watch 2007 update has been superceded by (or at least incorporated into) photos from yesterday's crawfish boil. Or crawfish "bawl" as they say around here. But look closely--the hair is there!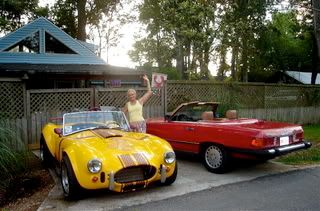 The hair and the Cobra.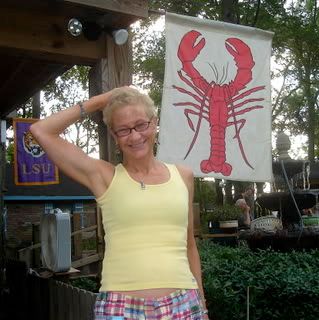 The hair arrives at the crawfish bawl.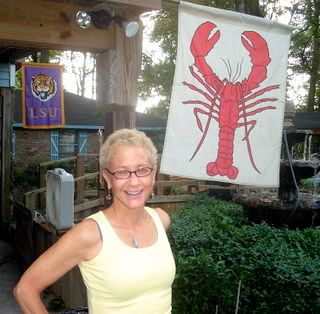 The hairdo almost looks like something somebody might have done on purpose, albeit somebody who was looped enough to have fallen off the fashion grid and landed in the gutter.



This is one of about twelve batches of boiled bugs produced over the course of the afternoon. The poor creatures got tossed into a huge spicy boiling pot while they were still alive and squirming, which is extremely bad karma. We're all going to come back in our next lives as toilet bowl brushes.



Dogs love crawfish, but like tourists they have a very hard time peeling them.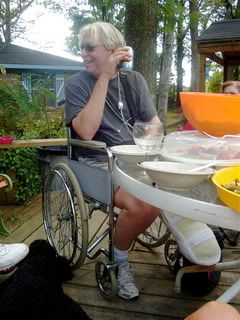 Bobby telling unruly jokes.



Ed and Mary analyzing the latest juicy gossip.



Rene and Rick tactfully pondering my deranged hairdo.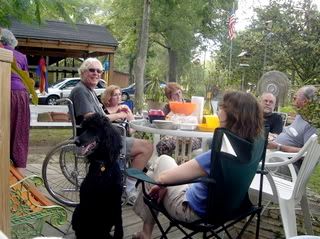 Russell looking exceedingly pleased with his own fine poodly hairdo, which I openly covet.



Ed mysitfies the rest of us by somehow not getting red crawfish gradoo all over his crisp white shirt.



A flock of art professors grazing peacefully beside the fountain on a lovely spring afternoon.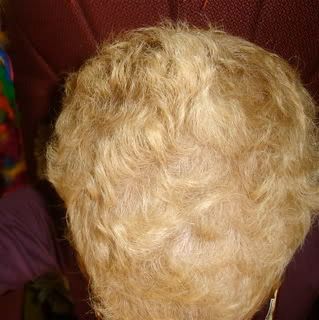 The hapless hair on the morning after.