Instant Curls
So I've learned something about my hair: left to its own devices, it wants to lie absolutely flat (except for the ridiculous cupie doll cowlick), as it's growing in perfectly straight and parallel to my skull. This desolate pancakeness, coupled with the hubbahubba new blondeness, causes the hair to be virtually invisible to the naked eye.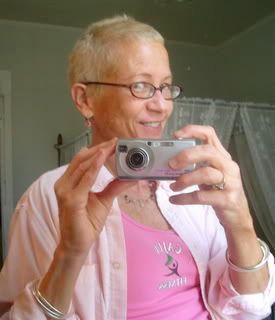 c.f. last Monday's pancakehead do

But it turns out that a little tub of cheap drugstore product is a simple fast easy way to make my hair look longer and fuller. I just smear it around, scrunch my fuzz into little ringlets, and voila! Three seconds later I have a full halo of instant cherubic blonde curls. I didn't even have to reapply it when I woke up this morning, the touseled bedhead look survived overnight.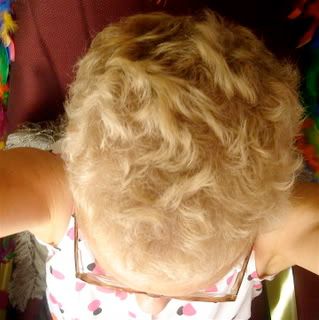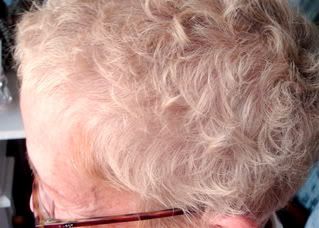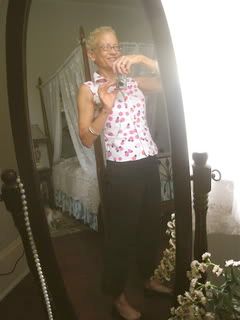 Silly as it sounds, this new hair thing gives me a renewed sense of hope for the future.
Labels: hair