Moving Like A Maniac
My apologies for being so scarce these days. I'm in the throes of crazy frenetic chaotic running around like a mad woman moving.

The actual moving day with the Burly Boyz and their big truck is tomorrow. But I've been slowly moving a few things in myself. You know, it kind of feels like I'm having an affair with my new house: I keep thinking up excuses to go over there and just hang out. I love it over there! Tonight is my last night in this house and I should probably be feeling sad, but all I feel is frenzied with too many things to do before the van gets here, and happily eager to move on.

So look at the new place! It's starting to look like somebody actually lives there: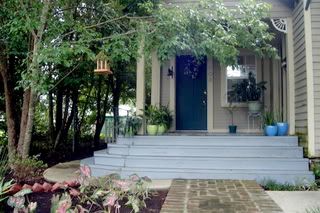 Check out the doorbell, it's a cast iron steam engine with an authentic train bell. I got it on eBay.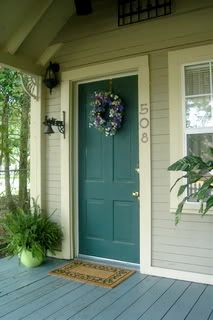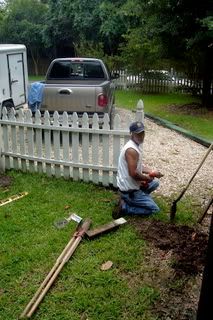 My hunky handyman (or my Rent-A-Husband as I tend to think of him) has been fencing in the back yard for the dogs, installing new locks on the doors, building me a walkway, some gates, adding new electrical outlets, and a bunch of other helpful stuff. He also happens to be one of the best zydeco dancers in the state.

Anyway, I may be offline for a few days, because BellSouth or AT&T or whoever they are this week can't come out and hook me up in the new house until Friday. Until then, you may all amuse yourselves by reading the best cancer blog ever (thanks to Corey for the pointer!). Beautiful, heart wrenching prose. And oh what I would have given to have had a partner that kind and thoughtful and perceptive and understanding throughout the whole hellish ordeal. The birthday post especially kicked me in the gut. I cried on my birthday during chemo too, it was pretty close to the worst day of my life. Go read Follow Lingling as She Gives Lymphoma a Beatdown. The world needs more of these eloquent voices that fearlessly tell the unspeakable truth.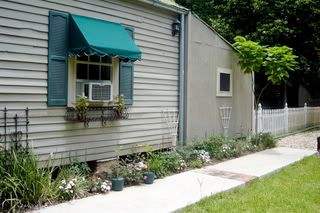 See you in a few days!