Naked Boyfriend On The Bed
Ok, so B. Dagger Lee asked for naked boyfriend on the bed pics, and who the hell am I to deny her wishes? Here you go, BDL: just for you.



Boyfriend in the buff (except for his cool new Superman tag)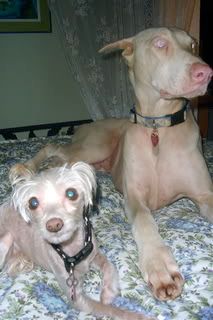 Dixie Rae only has eyes for Mr. Bingles the bear, but Dolly Louise thinks this new guy is really hot stuff.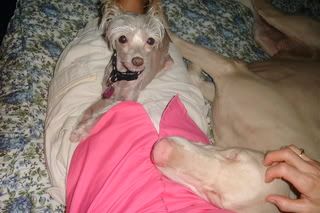 A cozy threesome.



True love! He's just the biggest sweetheart ever.