Off Dancing With The Dead Folks
Adiós, amigos míos! Me voy a México a la danza con La Muerte. Comportarse hasta que regreso. Si veo un cybercafé en las montañas remotas, voy a decir hola. Voy a volver a mi pequeña choza con muchas historias y fotos. Hasta ese día, danza con la vida!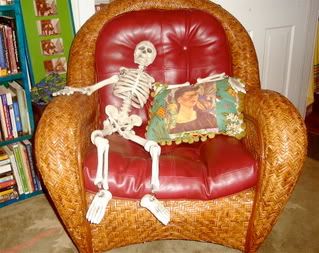 Hasta la vista, baby!