It's Boyfriend Thursday!
So now Superman has decided that Dolly is the Queen of Louisiana and he's going to follow her everywhere she goes and do whatever she does. Dolly has a little bed beneath my desk where she sleeps while I'm working. So guess who decided HE has to sleep under my desk all day TOO? And guess who is now trying to type this with her legs twisted and feet squished way off to one side because there's not one single iota of floor space for me to put them?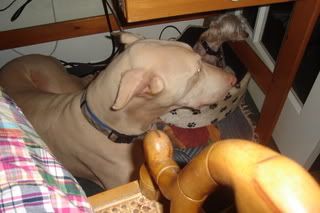 Big ol' Doofus!
Guarding his Queen
Waiting for the burglars
Sit, stay
Down, stay at a distance. Good boy!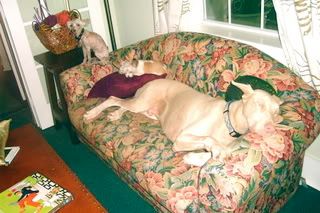 Napping with the girls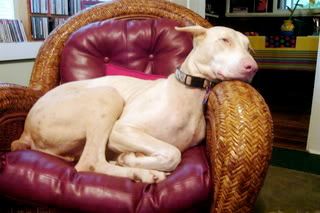 The Prince on his throne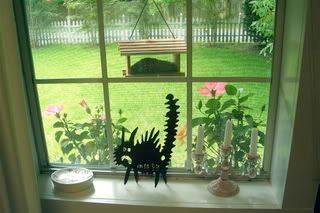 And à propos of nothing else, here's some Cajun Hibiscus blooming in the window box just outside the clawfoot tub. Life is good!